Creative Digital Marketing Agency
By partnering with greyzip, we help to uncover a digital marketing strategy that achieves results where you need them the most. We specialise in Local SEO, Technical SEO, PPC services, communication services, Website accessibility, Website redesign & Content creation
Search Our Site
PPC Services
---
greyzip specialises in PPC Services, guaranteeing that your online presence gets the full treatment, including continuing to optimise the intent and conversion rate of your visitors.
SEO Services
---
At greyzip, we understand that a truly effective SEO strategy cannot be implemented until you take the time to conduct the proper research & planning. Take a look at our SEO services.
Communication Services
---
We specialise in media relations, influencer marketing & more. We create targeted communication campaigns and engaging copy to help achieve your business goals.
Website Redesign
---
Is your website giving off the wrong vibe? Looking for an aesthetic uplift that's fitting to your brand and developed with SEO performance in mind? Sounds like you could use our website redesign service.
Digital Marketing for a range of clients
When we see potential, we become invested, and nothing beats seeing our clients sitting at the top of search engines due to our Digital Marketing prowess.
Our customised digital marketing efforts have aided businesses all over Essex and the United Kingdom. Our staff are always eager to help get your company where you want it to be. Continue reading to learn more about how our digital marketing firm can assist your business in reaching new visibility in the internet realm.
Henry's is a coffee and events business that was heavily affected by the pandemic. We have been working with the team for several years and after COVID-19 the team decided it was time to switch focus. The new focus was exhibitions, conferences, tours and larger events. We conducted competitor and keyword research before developing a new SEO strategy. In less than 3 months, Henry's Coffee and Events was ranking in position 1 and 2 for 23% of their keywords and in the top 10 search results for 36% of their target keywords. We have also recently started targeted PPC campaigns which have yielded a number of good quality leads for the business.
We were tasked with increasing the visibility and sales of new chocolate brand Cheeky Chocs, a brand that produces funny chocolate bars. We used a combination of organic and paid social media as well as PR activity to boost the profile of Cheeky Chocs. In the initial 3 months of work we increased the brands' social following from 1012 to 3630 and post engagement from 0 to 462. As a result of our journalist enquiry service we received the opportunity to produce a range of bars for a Ed Westwick film premiere. This involved creating a range of 4 bars to send to clients as part of their goodie bag. The film premiere was virtual as it was during the pandemic so it was vital the bars made a strong impact. This opportunity led to 10 high profile influencers sharing and tagging Cheeky Chocs on social media with a combined reach of more than 3 million. Our efforts led to an increase in both sales and social following that was greatly appreciated by the team.
TIMPI offers professional personal assistant services. Their professional personal assistants are here to help you with the mundane, stressful, and difficult things that life throws at you.
Updated Network description
We began work with the Flexible Storage team in April 2020 tasked with increasing website traffic and in turn increasing bookings at their storage facility. After completing extensive research we began implementing our SEO strategy. In April 2020, Flexible Storage had 15.1% of keywords ranking in the top 5 search results, in May 2022 this figure has doubled to 32.2%. We have also doubled the website's domain authority as well as increasing the number of organic users per day. We have also supported with a website redesign and PPC campaigns which have both yielded great results for the business.
We were tasked with increasing website visibility, website traffic and in turn increasing the number of Deed Poll applications submitted. When we first began our work with the UK Deed Poll Service, we implemented targeted PPC campaigns using Google Adwords. These campaigns yielded strong results, however a change to Google's advertising policy meant that Adwords was no longer an option for our client. So we changed our focus to paid social and Facebook adverting. Since beginning our Facebook campaign in February of 2021 we have achieved fantastic results including a reach of more than 5 million people and more than 50,000 results. Our change in approach O provided the opportunity to utilise fresh imagery, animations and push traffic to the website. It also led to a reduction in advertising spend for our client with better results.
Appear in Google Searches
We work with and are trusted by a wide range of small and large businesses. While many in the industry over-promise and under-deliver, our transparent, clear focus on producing content that earns links, combined with well-thought-out technical search strategies, ensures that our methods are effective regardless of the size of your company or organisation.
Our team is full of innovators and great thinkers, which results in a great deal of ingenuity, regardless of the size of the client with whom they are collaborating. Growth of an online campaign for any size client comes from a combination of tedious, time-consuming tasks combined with inspirational ideas and leaps of faith, which results in long-term success. The difference in service to our clients, whether large or small, is not based on the quality of the work, but rather on the amount of time each client has paid for.
Monitoring the goals we set and reporting on their progress is critical to all of our customer relationships, just as the statistics and milestones we report on are critical to our business operations and success. It is as a result of this that greyzip has established itself as a leading Digital Marketing agency, albeit a strict and demanding agency, particularly when it comes to web content and the implementation of ethical search marketing tactics.
🎯
Winners of Digital Marketing Agency of the Year 22
Boosting Client Visibility by Optimising Online Presence Through Digital Marketing
Based in Colchester, Essex, with customers all over the world, our reputation has quickly grown as a digital marketing agency that delivers results. Want to find out more and how we do this? Click the button to see why you should work with us!
"greyzip have been working with us for over two years and we have always found them to be extremely helpful, with excellent levels of service. Their SEO is great value and has improved our online profile massively leading to a significant upturn in new business." ,
---
Nigel Gouldsmith

Founder - Field and Sons

Field & Sons Commercial are independent property agents and advisors, continuing the name of the original practice which was first established in 1804.
"We appointed greyzip to manage our social media comms, especially LinkedIn. The team manage our account with a blend of intelligence and sensitivity in addition to the occasional well deserved butt - kick and although we have only worked together for a few months they have already delivered great results."
---
Dennis Clegg

Communications Consultant - The Network

An award-winning independent creative production agency!
"Having greyzip manage our social media content has been a game-changer in freeing up our admin time while maintaining regular, high quality, relevant posts on various social media platforms. The team listen to our needs and really understand what we want to communicate to our customers. I cannot recommend them highly enough."
---
Brad Wendes

Director - Kinetix Academy

The number one venue for parkour, acrobatics and the ability to become more confident in yourself in Essex.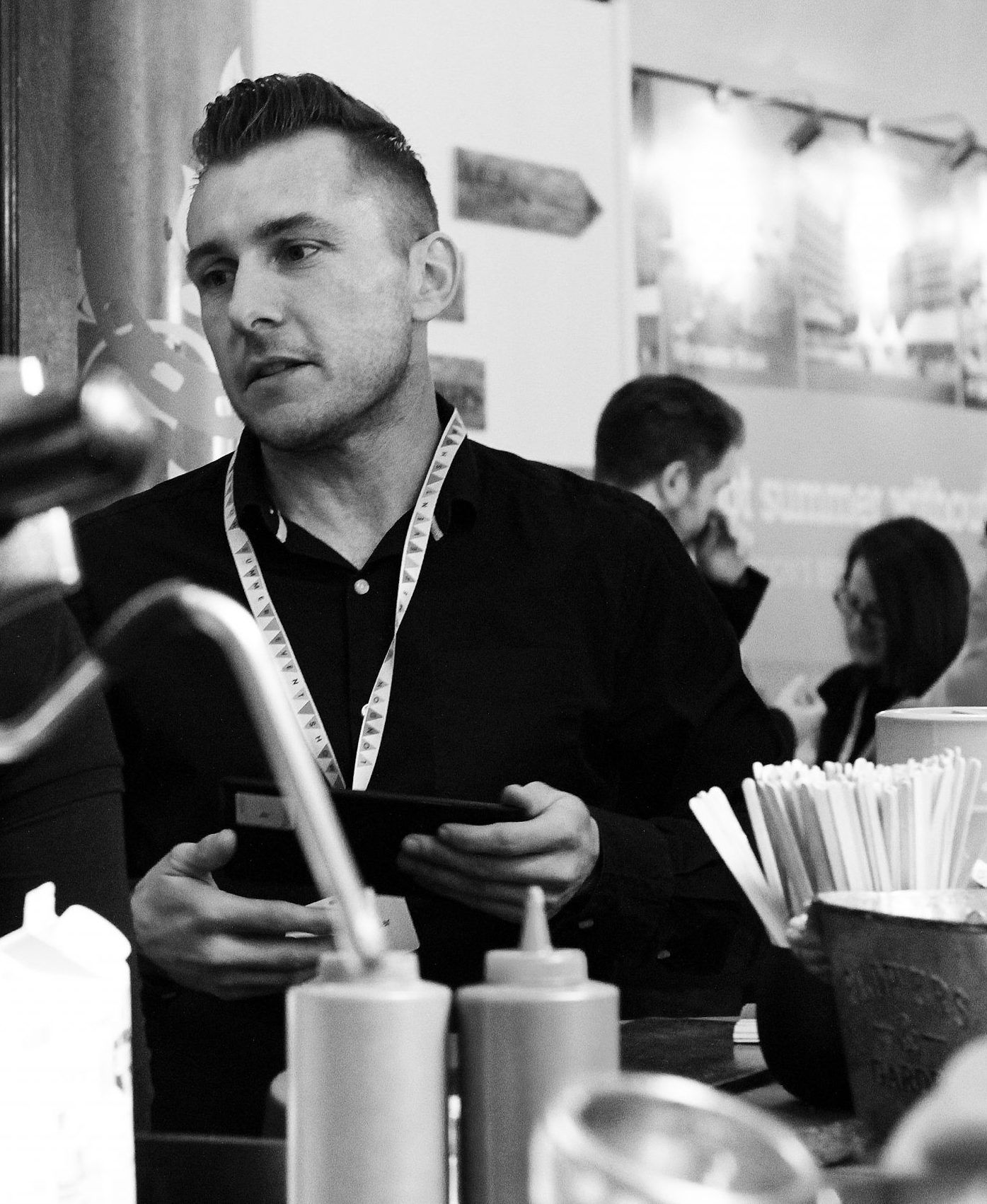 "I have worked with greyzip for several years and can't recommend them enough. Ashley and his team are fantastic with such attention to detail and go that extra mile to learn more about my business. We had to pause our relationship during the recent lockdowns but Ashley remained positive and still continued to check in on us as well as tweaking our SEO. I 100% recommend greyzip."
---
Lee Wildridge

Founder - Henry's Coffee and Events

Exquisite artisanal coffee and craft food service for events, brand activation and more.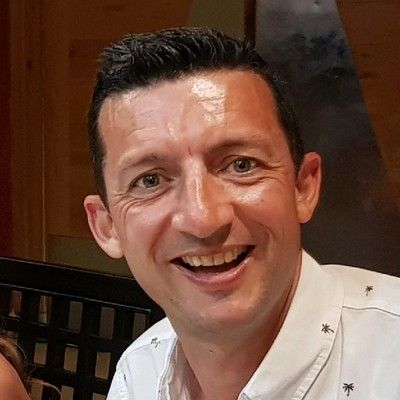 "We have been using greyzip now for 2 years with great success. Their SEO team have done wonders in driving customers to our website"
---
David Jones

Founder - Flexible Storage

Essex and Londons premier self storage and archive storage solution.
KEEP UP TO DATE WITH SEO NEWS
The Zip – Our Digital Marketing Blog
View More
Digital Marketing Facts
The greater the number of links on a page, the more organic traffic it receives.

Organic search accounts for slightly more than half of all website traffic. The future of SEO is now.

Likes, shares, and view counts all have a strong influence on YouTube rankings.

Seventy-five percent of mobile local searches are visited within a business day.

Ensure your website makes a good first impression

Seventy percent of all search engine clicks are directed to the top five organic positions.

Mobile website traffic now accounts for more than half of all traffic.

Over 60% of the time, Google generates its own version of meta descriptions.

In 2020, the average link costs around £300! Things were different back then!

In a Google SERP, a typical voice search result is likely to be in the top three for that search.

In terms of leading content strategy media, video has surpassed blogs and infographics.

Thirty percent of keywords with over ten thousand searches per month contain at least three words.

Over a quarter of the top-ranking sites do not have a meta description.

Featured snippets appear less than 15% of the time, though this is increasing.

Get your business found online

Seventy percent of searches are longer than three words.

Stand out from the crowd

Google is on track to serve four billion searches per day by the end of the year.

In their first year of existence, only about 5% of pages will rank in the top ten for a given keyword.

Google searches generate no traffic for more than 90% of web pages.

Typical top-ranking pages receive about 10% new links per month.

According to HubSpot, SEO leads have a 15% closure rate across all industries.

Over the last three years, the phrase "near me" has been one of the fastest growing searches.

More than 90% of keywords are searched for less than 100 times per year.

More than two-thirds of all web pages have no links!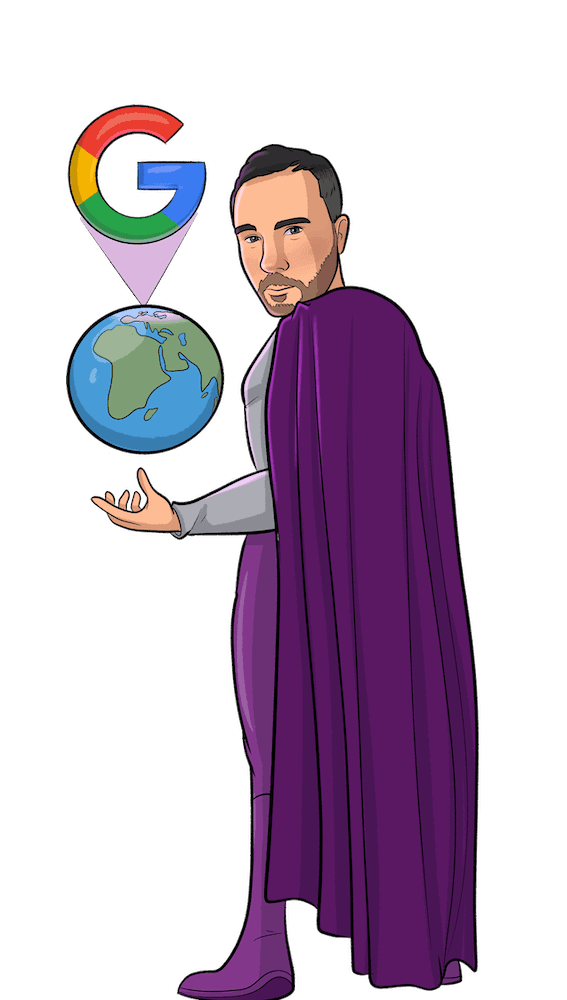 Let's Get You Ranking!
Contact us to speak with one of our experts to see what we can do for your business!